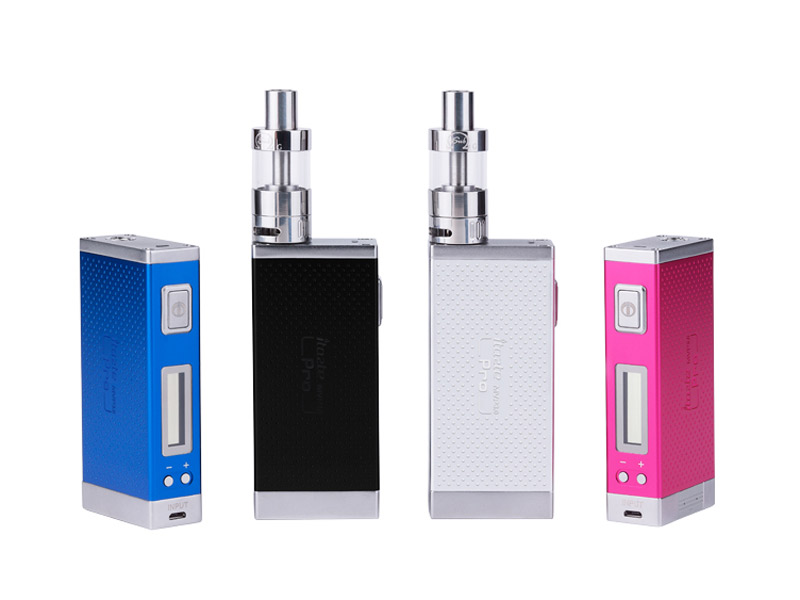 As more people begin to understand the harm that smoking traditional cigarettes can bring, many people begin to search for a healthier alternative to smoking. Before long, a new, healthier alternative was created and it swept the world before anyone knew it. Nowadays, vaping is considered to be one of the healthier ways that somebody can smoke. If you are looking to cut down on the amount of time that you spend smoking traditional cigarettes, or you are simply looking for a way to start vaping, searching for a starter kit should be your first step.
When it comes to most starter kits, you will soon gain a better understanding of how vaping works and what you enjoy about it. While starter kits might not have as much as other packages do, they are often a convenient size for someone who is just learning about vaping. In fact, there are several different types of starter kits, each with their own benefits over another kit. By choosing to seek out a starter kit, you can soon get used to vaping and how it works without risking anything in the process.
What Do Starter Kits Include?
Depending on which type of kit you get, your vape starter kit will have a number of different items. More often than not, the most basic type of starter kit will include a smaller supply than others. This gives you the opportunity to try vaping and to see how you like it. This also means that it won't cost as much as other starter kits, leaving you with more money to spend on other products if you find that vaping is enjoyable. There are other, more complicated starter kits that have more supplies in them than others. For instance, there are some starter kits that have nearly everything you could want when you first start vaping. From the unit itself to batteries that have a longer run time than others, to atomizers that have a large capacity, there are many things that the higher-end starter kits include.
However, for these additional items, there's a good chance that the price will be higher as well. This means that you will have to find the perfect balance as to what you want. Some people prefer to have a rather simplistic kit that doesn't leave a hole burning in their wallets, whereas other people prefer to get the full experience when they first get into vaping. Ultimately, the choice is yours. With that being said, it is also important to consider why vaping is often a better alternative than smoking traditional cigarettes.
Why Should You Consider Vaping?
When it comes down to vaping and smoking, some people might wonder which is the better option of the two. Many people have agreed that, more often than not, vaping is better for your health than smoking. Smoking traditional cigarettes exposes you to hundreds more toxic substances than vaping will, meaning that smoking is generally worse for your health. In fact, many people have found that there is more customisability when it comes to vaping as well. For example, you can choose between different flavours and styles. This means that not only is vaping better for your health, but it also allows for more freedom in what you can choose. Choosing to look at a starter vape kit is one of the best ways to see if vaping is right for you.